2019 Brazoscup Schedule
Friday May 17th, 2018 1:00 pm: Alternate Shot at Freeport
Saturday May 18th 1:00 pm Better Ball of Partners at Freeport
Sunday May 19th 1:00 pm Singles Matches at The Wilderness
Brazoscup Qualifying Guidelines & Dates 2019
The following guidelines have been established by the Wilderness Golf Association and will be applicable to qualifying for the 2019 Brazoscup:
Must be a current WGA Member and Pay $30 qualifying fee to cover tournament costs and team uniforms.

Qualifying Rounds at $42 Weekdays $49 Weekends for players that are not Annual Pass Holders.

Must have established USGA GHIN handicap at the Wilderness Golf Club.

Can only attempt to Qualify at one course.

Top 12 Qualifiers will play all three days as assigned by the Captain. Alternates will play if a Top 12 Qualifier pulls him/herself from roster.

Ties for the Final spots will be resolved by Sudden Death Playoff on Final Day of Qualifying if possible. 18 hole playoff if scheduled on another day.
The following dates and times are associated with the qualifying:
Lions Open-Winner qualifies for B-Cup.
April 25th - tee times starting at 3pm
April 27th-tee times starting at 10am am Lion's Club Open Winner Qualifies
April 28th-tee times starting at 10am Lion's Club Open Winner Qualifies
May 2nd-tee times starting at 3:00pm.
May 4th -tee-times starting at 10:00am.
May 5th-tee times starting at 10:00am.
May 12th-tee times starting at 10:00am.
May 14th-tee times starting at 3:00pm.
Competition for the 2019 Brazoscup will be held May 17th-19th. Starting times are 1PM all three days.
All participating in the qualifier will need to notify the pro shop prior to play in order to receive your tee time. All participants will be paired using a blind draw system. All players will play from the Black Tees. A 54-hole low gross total will be used in determining the 11 qualified players. The first qualifier will be the winner of the Wilderness Lions Open. Any ties for the 12th spot will require a sudden death playoff starting with hole #1 and moving forward. Spots 13 and 14 will be chosen as Alternates in determining the 14 player team. Alternates will only play if a team member has taken himself out of the competition.
First Two Rounds of the Competition for the 2018 Brazoscup will be held at The Wilderness Golf Club. Final Singles Matches be hosted at The Freeport Golf Course on Sunday. Matches will begin at 1:00pm each day of competition. Format of play will be match play and in the following formats: Day 1-Alternate Shot, Day 2-2-person best ball, Day 3-Singles matches.
If players have any questions, please contact John Stark, Dave Paukner at The Wilderness Golf Shop at 979.297.4653 Ext. 1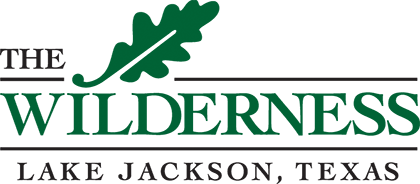 "The Wilderness at Lake Jackson transcends time and delivers guests back to the days when early settlers traveled from town to town in search of the next gold nugget."
---
501 Hwy. 332 - West PO Box 308
Lake Jackson, TX 77566
979-297-GOLF (4653)