7-day Annual
Fee: $249.00 Monthly
*Effective On New Annual Pass & New Monthly Range Plan Registrations. Applicable to all Annual Passes Starting May 1st, 2018.
Below are the benefits and restrictions associated with "The Wilderness" membership offering:
8-day advance reservation policy
24/7 tee time reservation capability online
$250 One Time New Registration Administration Fee. 12-month financial commitment set up on automatic draft for each monthly payment. (Note: First and last months dues are required at signing of annual membership agreement). The contract goes from May 1st – April 30th. Should for any reason a member have to cancel their membership prior to the end of the contract, there will be a (2) –month penalty payment due upon their resignation, and at this time all membership privileges will be terminated. Your deposit (April's payment) that was paid at the beginning of your contract will go towards this cancellation payment. You will be charged the final cancellation payment the month after you cancel.
All memberships will include green fee and cart fee. Each member will be required to check at the pro shop prior to play and a receipt will be required for play on a daily basis.
All existing WGA members will receive the 5% Awards Credit on a monthly basis upon receipt of their monthly dues payment to the club.
All memberships will have tee time availability on a space available basis.
First add-on/Each Corporate add-on Monthly $140.00
Child Add-on* Monthly $90.00 each
*(Children up to the age of 21 living in the same household)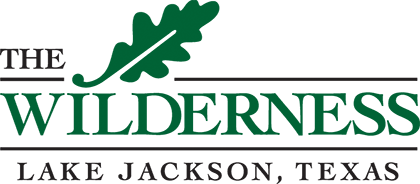 "The Wilderness at Lake Jackson transcends time and delivers guests back to the days when early settlers traveled from town to town in search of the next gold nugget."
---
501 Hwy. 332 - West PO Box 308
Lake Jackson, TX 77566
979-297-GOLF (4653)